Woodsies Gemshop
Woodsies Gem Shop is a family business 10 mins from Mildura, with a large range of jewellery and gemstones from all around the world. Get lost in the Crazy Garden Maze! Explore a world of minerals in Aladdin's Cave or grab a meal at Lit
Visit Website
Call Now
Hours:
OPEN 7 DAYS
9am - 5:30pm
7 days including public holiday
Excluding Christmas Day
Phone:
Address:
516 Cureton Ave, Nichols Point VIC 3501, Australia
Email:
Website: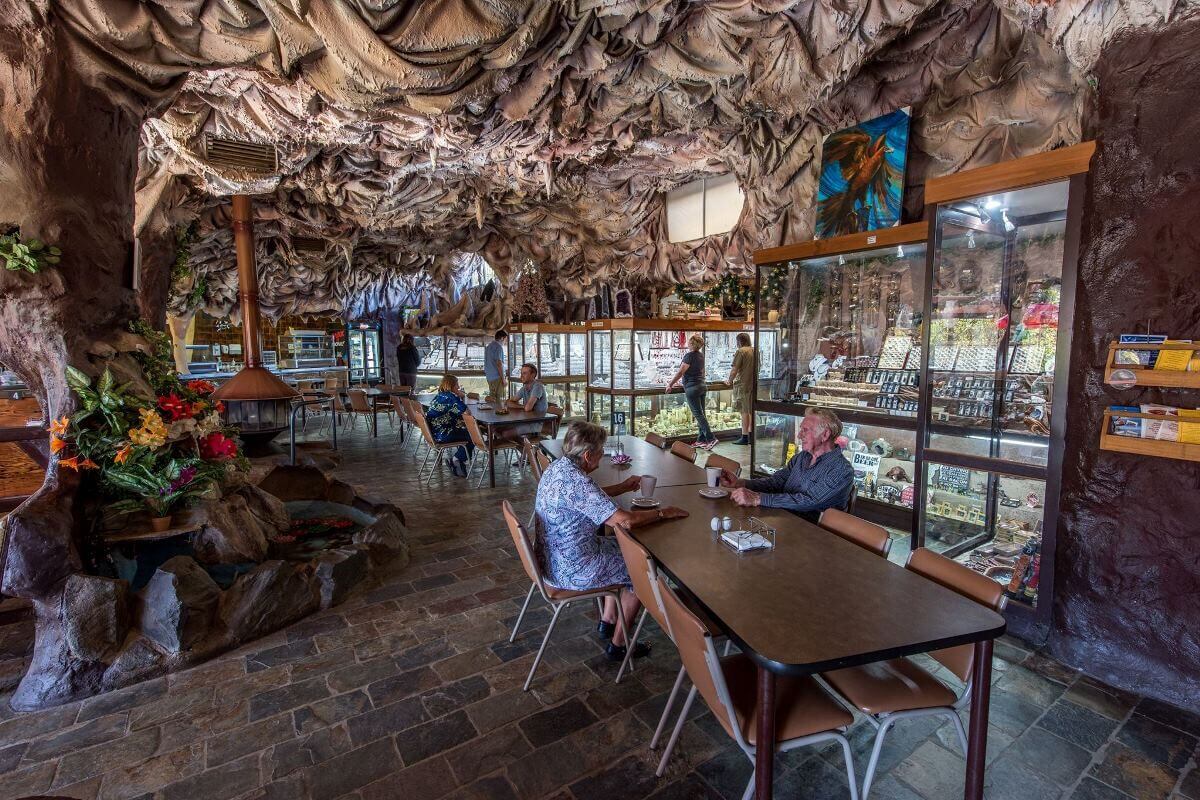 Woodsies Gem Shop is a family owned and operated business 10 mins from Mildura. Its showroom boasts timeless jewellery, exquisite gemstones, beautiful carvings, gifts and much more.
You'll be blown away by the Cave-Inn restaurant and dining area, and enticed by the local staff at the Little Gem Cafe.
Family attractions include Aladdin's Cave - a walk-through display of gemstones sourced internationally in the Woods' family private collection.
There is the Garden Crazy Maze - a maze that covers nearly a hectare of dead-ends and arguments. Try your luck to beat the 1min 39sec record set by a local student. Allow approximately 30-45 minutes!


---
Share this
---